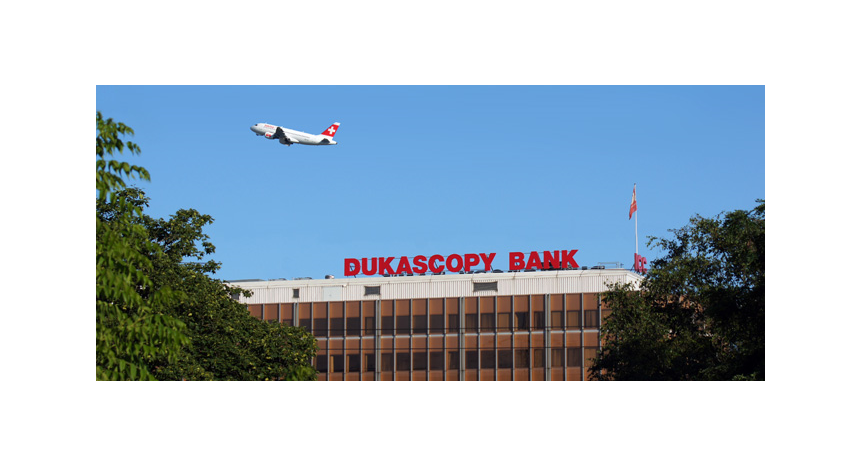 Dukascopy Bank, a Swiss forex bank, said on Thursday it plans to reduce to 10:1 the maximum leverage rate on USD/HKD exposures over fears that the Honk Kong dollar (HKD) could be unpegged from the US dollar (USD). The leverage rate changes came into effect on 3 March, 2016, for accounts with no USD/HKD exposure, while for all other accounts the new rates will be introduced on 9 March.
The changes will apply for clients of both Dukascopy Bank and its unit Dukascopy Europe.
The bank fears than if the HKD gets unpegged from the USD, the market could become highly volatile and liquidity on the currency pair could decrease. High price gaps could result in customer accounts turnng to a negatie equity.
Recently, Dukascopy Bank also lowered the leverage on USD/CNH exposures to 10:1 due to the increased risk of significant price gaps caused by the currency pair's high volatility and low liquidity.
Dukascopy is not the only brokerage to fear the possible HKD unpegging. Last week US -based Forex Capital Markets, or FXCM, altogether terminated the offering of trading in the USD/HKD currency pair. When or whether it will resume trading in the currency pair was not disclosed. The broker fears the scenario of the Swiss Franc unpegging and it  from last year might repeat. Then, The its clients experienced heavy losses and generated negative equity balances of combined some $225 million, forcing the broker to  draw a $300 million cash credit and to sell a couple of its subsidiaries.
The HKD is estimated to be the world's 13th most traded currency. It has been pegged to the USD since 1983. Although its exchange rate to the USD is fixed, there are still slight deviations up and downward.
However, recently there have been good grounds for fears that the peg may be abandoned, which could result in the currency exchange rates going off charts.
Following is a visualization of the HKD/USD exchange movement in the past two years:
Dukascopy Bank, set up in 2004, is based in Switzerland's Geneva and operated globally through offices in Zurich, Riga, Kiev, Moscow, Kuala Lumpur and Hong Kong. It is licensed as a bank and as a securities dealer by Switzerland's Financial Market Supervisory Authority (FINMA). The company owns 100% in brokerage Dukascopy Europe IBS , e-payments provider Dukascopy Payments, both based in Latvia, as well as Japanese broker Dukascopy Japan K.K., formerly Alpari Japan K.K.
Dukascopy Bank offers access to the forex, binaries, and contracts for difference (CFDs) markets.
Source: Dukascopy Bank