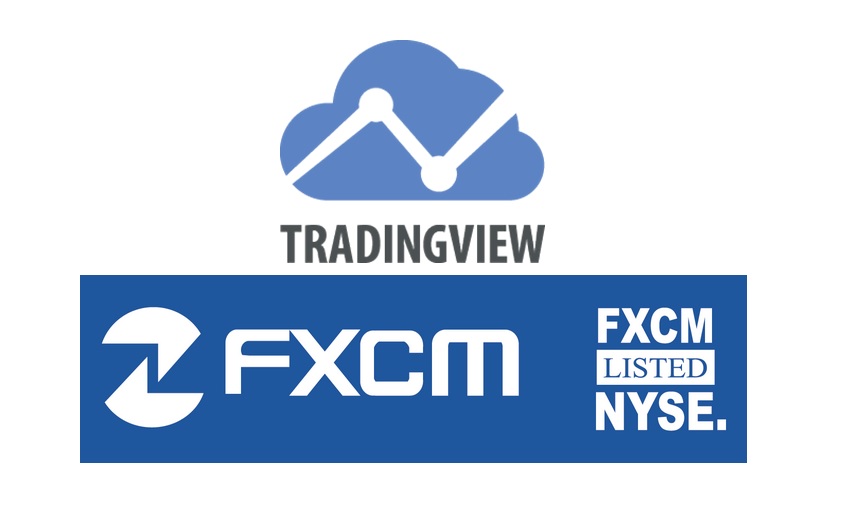 Do not invest more money than you can afford to lose.
It seems that the TradingView financial charting tool and trading platform is on a roll recently. After making a number of improvements such as allowing second-based timeframes, adding chart shortcuts for easier use and one-click alerts and orders, it made another big step: direct trading in forex and CFDs through various brokers, straight from the chart.
According to TradingView's announcement, the first broker on the list is FXCM  (NYSE:FXCM) – the largest forex broker in the US. Eventually will be added more asset classes and more select brokers.
Initially the trading will be in beta testing mode, for which TradingView is looking for a small group of testers to try trading through FXCM and provide detailed feedback. Live and demo trading is available and the testers must have an account with FXCM. Those willing to try the new feature must send private message to the user @admin on TradingView to request first-look access to the trading experience.
The connection between TradingView and the brokers' platforms will be made through a layer between TradingView and select brokers, provided by Tradable – a Danish fintech company specializing in universal trading infrastructure. The TradingView platform connects only once to Tradable, and then they connect to all the brokers.
TradingView is one of the major providers of charting tools and real-time market data. It offers a wide array of features, drawing tools, technical indicators, technical analysis tools, etc. It also provides a trading platform, used by more than 1 million active traders who use the social trading tools to share and discuss ideas and strategies. TradingView offers charting widgets for embedding free real-time quoting and charts, free charting library, front-end trading terminal and publishing and social tools.
FXCM is a registered futures commission merchant (FCM) and a retail foreign exchange dealer (RFED) with the US CFTC. It has units registered and regulated with the relevant authorities in the US, the UK, Australia, and France. The broker offers forex, contracts for difference (CFDs), and spread betting services. It offers 40 currency pairs on the Trading Station and MetaTrader 4 (MT4) trading platforms.
The Tradable API is used by many of the large brokers including Forex.com, Is Investment, One Financial Markets, FXCM, LMAX exchange, CFH Clearing and Silicon Markets. One of the largest Japanese brokers – Monex – recently discontinued its use.