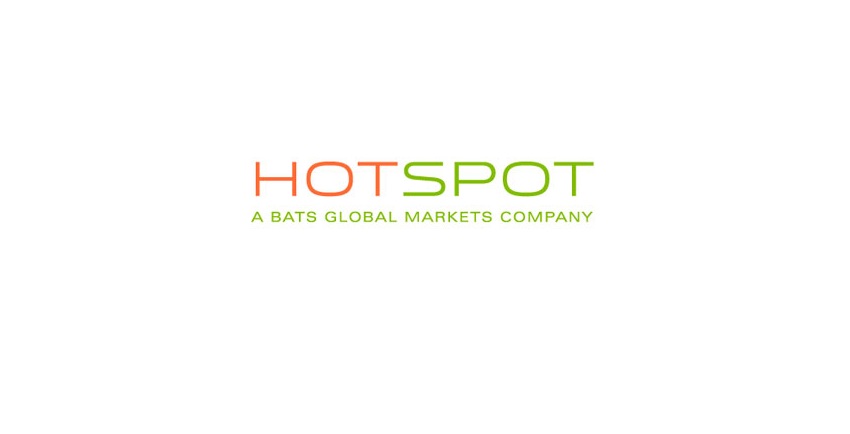 Do not invest more money than you can afford to lose.
Institutional forex broker Hotspot FX, part of BATS Global Markets (BATS:BATS), much like GTX, the institutional arm of Gain Capital, has reported a significant rise in its June trading volumes, compared to May. According to the official data, the average daily trading volume (ADV) of Hotspot FX was USD 28.8 billion, up 23% from May, which was a relatively slow trading month.
Naturally, the spike is mostly attributed to the post-Brexit June 24, which saw a trading volume of the spectacular USD 59.5 billion – Hotspot FX' second best day ever. At the same time, the weakest trading day was June 2 with USD 22.1 billion.
That Friday drove the overall monthly trading volume to almost USD 633.8 billion, compared to May's USD 514.2 billion. The total trading volume in June is the second-highest since the start of this year, after February, but the ADV is still below that of January and February.
June 24 is a very good, if not the best trading day, not only for Hotspot FX, but also for Oanda and Saxo Bank.
Hotspot FX is the first institutional Electronic Communication Network (ECN) broker. Its clients include banks, hedge funds, high frequency traders, corporate and commodity trading advisers.
BATS Global Markets is a US-based operator of exchanges and services for financial market. It is headquartered in Kansas City and has offices in New York, London, Chicago and Singapore. The company owns four US equities exchanges – BZX, BYX, EDGX, EDGA, one European equities exchange – Bats Europe, one US options exchange – Bats Options, in addition to Hotspot FX, which it acquired in January 2015.