Do not invest more money than you can afford to lose.
Recently, we acquainted you to some of the leading crowdfunding websites in the UK. Following are US' top crowdfunding platforms:
Kickstarter (www.kickstarter.com) –
Kickstarter is another website for reward-based crowdfunding for projects of artists, musicians, filmmakers, designers, and other creators. It employs an all-or-nothing funding model. The website was released in 2009 and since then has helped some 11.4 million people back 110,287 projects. Through the website, nearly $2.54 billion has been pledged.
Gofundme (www.gofundme.com) – 
The website presents no barriers as to who can create a fundraising campaign and for what cause. It also has no deadlines or goal requirements. Gofundme uses a donation crowdfunding model and has separate sections for personal and charitable fundraising. In the past year alone, the website has helped raise $2.0 billion.
Kiva (www.kiva.org) – 
The website uses a loan-based crowdfunding model for financially excluded regions and people. Although based in the US, Kiva operates in 80 countries on 5 continents. Lenders provide micro-loans that help finance projects that alleviate poverty. Kiva is a non-profit which staff is predominantly made up from volunteers. The website has helped raise $882.2 million in total lent and targets to reach $1.0 billion in loans by 2017. The website services 1.5 million lenders and 2.1 million borrowers.
Indiegogo (www.indiegogo.com) –
In addition to crowdfunding, Indiegogo also offers pre-launch and marketing assistance. Users can create an Indiegogo Coming Soon BETA page to inform their targeted audience of the upcoming fundraising campaign. They can also benefit from the Indiegogo Marketplace, where they can sell their products, in case they raised money for production. This is a reward-based crowdfunding site with more than $950 million raised in total. It is visited by 15 million people worldwide each month.
Razoo (www.razoo.com) –
Razoo, a donation-based website, helps donors support causes they find close to them. Anyone can start a fundraising campaign and create a non-profit webpage on behalf of the organization they support where they can acquante potential donors with the cause they are fighting for. Once the money is collected, the Razoo Foundation handles the donated funds and disburses them to the nonprofit. The website was launched in 2006 and has helped users give over $500 million to causes they care about.
Tilt (www.tilt.com) –
Tilt launched in 2012, is a funding and social network in one. It is used by individials and businesses alike and has raised $62 million in venture funding. The website helps people collect, pool money, and fundraise within their community for personal events like birthdays, parties, trips, or for charity. Businesses can sell their products using Tilt. The website, which is also conveniently available as a mobile app, is growing in popularity, especially among millennial, and its user base is growing by an average four times year over year.
Patreon (www.patreon.com) –
Artists and creators can use this crowdfunding website to raise money from their patrons and fans. The website uses a reward-based model, which means creators can give out thanks to investors in the form of rewards, such as music or other art they make. Patreon has helped creators raise more than $50 million so far.
CrowdRise (www.crowdrise.com) –
This donations-based crowdfunding website for charitable and personal aims. The website offers an ideas catalog with causes and events for which to raise money, such as weddings, birthdays, medical expenses, marathons, and others. Investors have backed more than 1.5 million charities, using CrowdRise. To promote the financing of charitable projects, the website offers merchendise such as t-shirts, hats, and hoodies, which investors can only acquire in exchange for points they've earned while raising or donating money for a good cause.
PledgeMusic (www.pledgemusic.com) –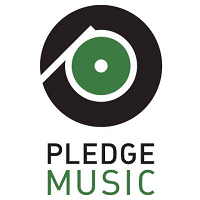 PledgeMusic allows music fans to support their favorite bands achieve a goal, being it to release an album, make a video, or else. PledgeMusic connects more than 3.0 million superfans and over 50,000 artists. Fans can browse projects that need financing by genre – from country, to reggae, to jazz, to modern folk.
RocketHub (www.rockethub.com) –
The website is focused on helping artists, scientists, entrepreneurs, and social leaders raise money. It employs a reward-based model that has helped more than 250,000 people worldwide raise money for projects they care about. Unlike many other creator-oriented crowdfunding websites, RocketHub is not all-or-nothing  model and creators can keep the money they raise even if they don't meet their targeted amount.