RECOMMENDED FOREX BROKERS
Do not invest more money than you can afford to lose.
Binary options platform provider TradoLogic intends to release in the second quarter of 2016 a mobile application for Android and iOS devices, called Mobix. The white-label mobile platform will have all major functionalities of the web-based platform.
The developer said it plans to further expand its offering. It is working on the development of two games, new trading tools, as well as a mobile interface translation in all major languages.
The Mobix platform will feature a wide range of advanced charts and a customizable interface with a set of skins. It will also have all payment methods available on the web platform.
In addition, Mobix will have an option for vertical and horizontal display, which is not present in other non-mobile platforms.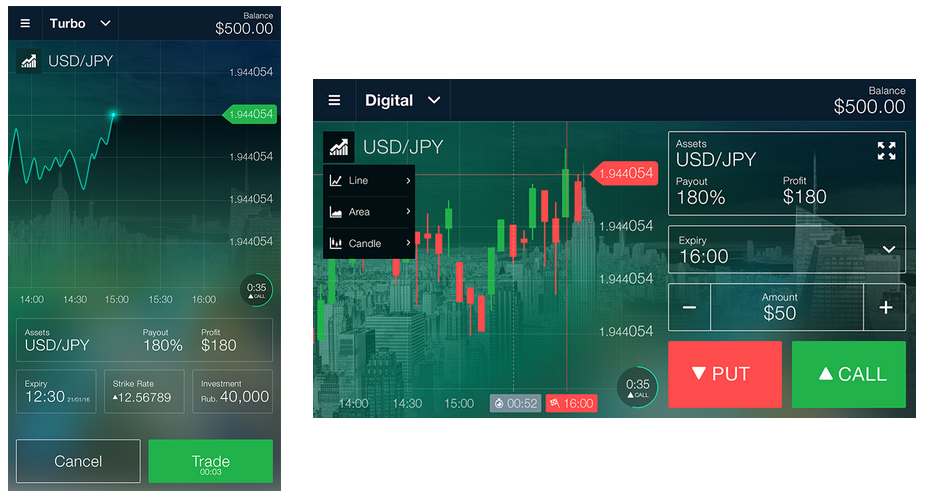 "Our goal was to create a clean, intuitive and easy to use mobile app and I am very happy with the result. It clearly stands out among the many trading apps currently available on the market," said Martin Parvanov, product manager at TradoLogic.
Mobix has already been showcased in front of huge audiendes in Hong Kong and London and has received positive feedback.
Bulgaria-based TradoLogic, SET UP IN 2008, is a provider of trading platforms, as well as variety of other products including many option types, trading tools, advanced features, integration solutions and services. The company has offices in the UK, Cyprus, Israel, Russia, Shanghai, Hong Kong, Singapore, the Philippines, and Japan.
It clients include XPMarkets, OptionBit, Cedar Finance.
It has developed Binarix, one of the world's leading trading platforms for binary options. The platform is available as a desktop application with an option for addition of plugins and in a web-based version, which can be accessed and used with any browser.
Among the rest of the leading binary options platform providers are TechFinancials, SpotOption, MarketPulse, and TradeSmarter.
Source: TradoLogic