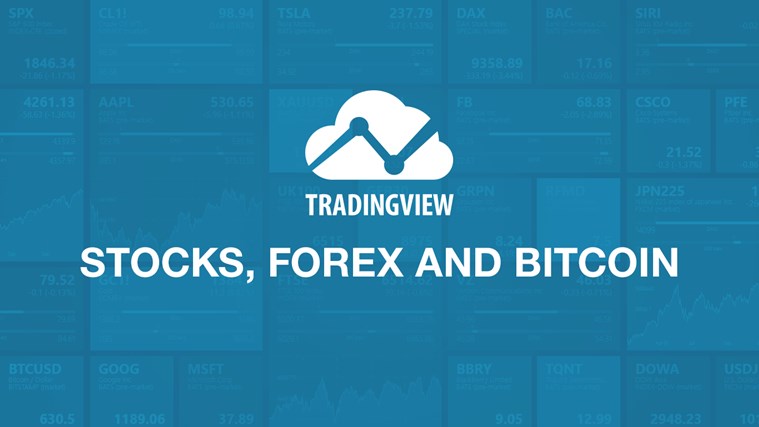 Do not invest more money than you can afford to lose.
The TradingView financial charting and trading platform announced it is integrating TradingTicket's TradeIt mobile technology into its real-time chart components.
This would let the more than 1.1 million active traders using TradingView's platform on a regular basis, to place direct securities orders via their existing brokerage accounts through their mobile devices. The use of TradeIt is fairly simple: the user just has to click on a company name, ticker symbol or short URL to instantly place an order. Then his/her brokerage account is accessed automatically and the order is placed. The TradingView users can activate the TradeIt option either by adding a line of code to their website or application, or through TradingView's widgets panel.
Nathan Richardson, co-founder and CEO at Trading Ticket, Inc. expressed his satisfaction with the partnership, which would give TradeIt access to the more than 14 million investors who view the TradingView charts each month. "TradingView's investing and trader community is incredibly engaged and broad-based," said Richardson. "This brings Trade it to more than 14 million entirely new users in the best possible context."
"Giving the TradingView community the choice to trade immediately from our chart components builds on our commitment to provide the most useful and sophisticated tools for our network of active traders," said Stan Bokov, co-founder and COO of TradingView.
TradingView is a platform for charting and technical analysis allowing its members to draw up and exchange trading strategies, charts and ideas within the community or on the popular social networks. The generated content is interactive and stays up to date with the latest price changes. It has more than 1.1 million active users.
Earlier this month the algorithmic trading platform AlgoTrader announced its cooperation with the TradingView platform, as part of its new HTML5-based frontend.
Trading Ticket is a financial technology company that creates tools and technologies enabling fast, easy and secure trading for retail investors. Its flagship software, TradeIt, is integrated into more than 20 mobile finance apps and has more than 100 million potential users each month. Among its partners are The Street, Rubicoin, Motley Fool, iBillionaire, etc.