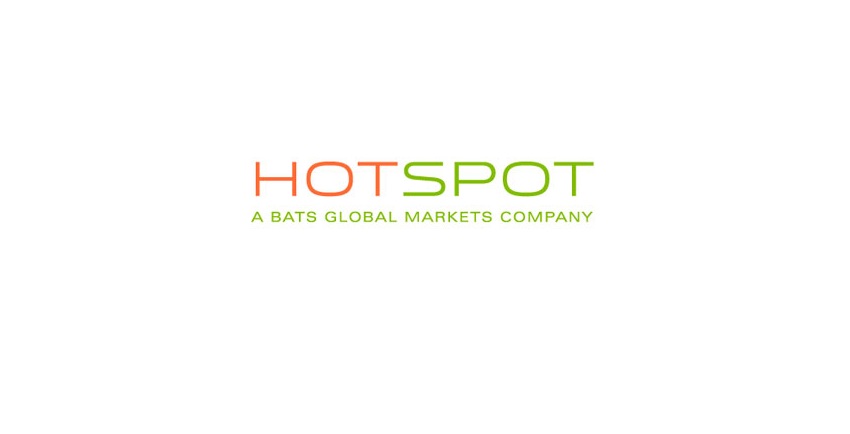 RECOMMENDED FOREX BROKERS
Do not invest more money than you can afford to lose.
The US institutional forex broker Hotspot FX, part of BATS Global Markets, reported a 6.2% increase of its average trading volume (ADV) in February 2016, month-on-month. It is also a 24% hike, year-on-year. In the second month of 2016 the broker's ADV reached $32.6 billion, or a total of $684.3 billion over 21 trading days.
In comparison, in January 2016 Hotspot FX' ADV was $30.7 billion and were traded a total of $613.7 billion. In February 2015 were traded $525.7 and the ADV was $26.3 billion.
The February 2016 performance is the best since January of last year, when the broker's clients traded an average of almost $34.3 billion every trading day. The highest trading volume this past month was February 3, when were traded almost $46 billion. The weakest day was February 15 with $20.2 billion.
Hotspot FX is the first Electronic Communication Network (ECN) for the institutional forex market. Among its clients are banks, institutions, hedge funds, high frequency traders, corporate and commodity trading advisers. Trading on Hotspot FX is cleared through leading global clearing banks and prime brokers such as Bank of America, BNP Paribas, Citibank, Deutsche Bank, Goldman Sachs, HSBC, JP Morgan, Morgan Stanley, Societe Generalte, Saxo Bank and FXCM Pro. Clients may also access the Hotspot ECN via other FX brokers such as AxiPrime, FixiPrime, Velocity Trade, Baxter FX, etc.