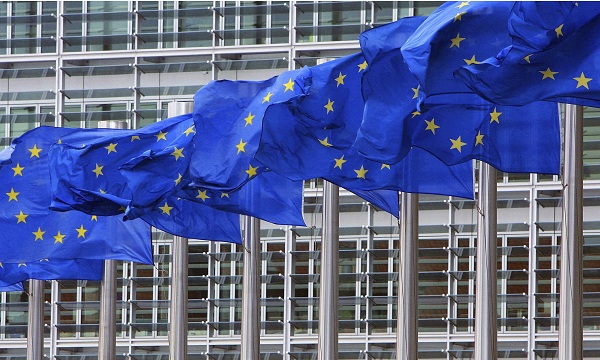 RECOMMENDED FOREX BROKERS
Do not invest more money than you can afford to lose.
Earlier this week the European Commission (EC) has presented an "Action Plan for strengthening the fight against terrorist financing" proposing a set of strict rules on cryptocurrency regulation within an expanded framework of EU's Anti-money laundering (AML) directive.
Another important development is the introduction of a legal definition of a cryptocurrency: "…a digital representation of value that is neither issued by a central bank or a public authority, nor necessarily attached to a fiat currency, but is accepted by natural or legal persons as a means of payment and can be transferred, stored or traded electronically." This definition will have to be integrated into all EU member states' anti-money laundering legislation from January 1, 2017 onwards.
Under the new action plan, the cryptocurrency exchanges operating in the EU will have to apply due diligence to their customers when exchanging cryptocurrencies into fiat currencies and to put an end to the anonymity usually associated with cryptocurrency transactions. Another is the lowering of the threshold on prepaid bitcoin cards issued by some cryptocurrency exchanges, such as those offered by Xapo, Wirex, and Coinbase, from EUR 250 to EUR 150 and widening the customer verification requirements.
The main goal of the regulation is to curb financing of terrorism and other criminal activities, after a French security report revealed that the Paris attackers used prepaid debit cards and bitcoins for their financial transactions in full anonymity.
"Today's proposals will help national authorities to track down people who hide their finances in order to commit crimes such as terrorism," said Frans Timmermans, vice president of the EC, at a press conference which presented the action plan. "Member states will be able to get and share vital information about who really owns companies or trusts, who is dealing in online currencies, and who is using prepaid cards."
Some of the plans have been outlined earlier this year when in February Members of the European Parliament passed a text on the creation of a European cryptocurrency watchdog to oversee the activities of the exchanges and prevent money laundering and sent it to the EC.
The new action plan is the first coherent attempt of the EU to regulate the cryptocurrencies and the exchanges, against the background of their increasing popularity. Earlier this year the Japanese parliament also passed legislation regulating the cryptocurrency exchanges by requiring them to register with the country's financial watchdog – the Financial Services Agency (FSA).