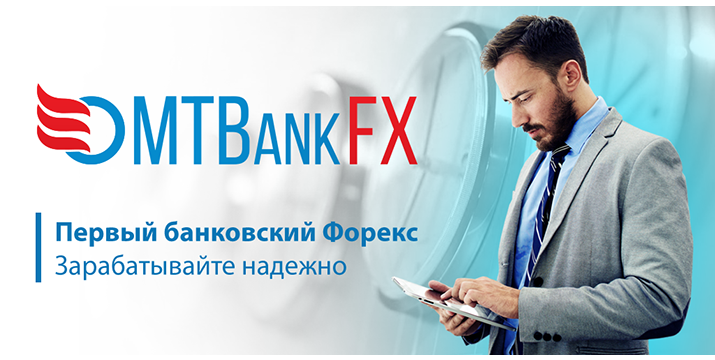 Belarus-based lender MTBank, in partnership with Swiss forex bank and broker Dukascopy Bank, launched on Tuesday a forex brokerage unit, MTBankFX, becoming the first bank to offer forex trading services in its home country.
MTBank, www.mtbankfx.mtbank.by, uses Duksacopy Bank's Swiss FX marketplace (SWFX), an electronic communication network (ECN) that uses prices based on a combination of internal and external liquidity providers. It allows direct access to international liquidity of some of the largest US and European banks.
At the end of last month, MTBank became one of the two first entities to pass the requirements of the Belarusian Currency Stock Exchange (BCSE) regarding financial software for forex trading on the over-the-counter (OTC) market.
The broker's trading platform is available for desktop and mobile devices (iOS and Android), and in a web-based version with or without Java.
MTBankFX allows clients to open demo and live trading accounts. It offers direct access to the forex markets, unlike most forex sites in Belarus, at real-time quotes and tight spreads. MTBank acts as a guarantor to MTBankFX's obligations. Moreover, all client fund-related payments are performed using cards issued by MTBank, which provides safety and ensures client identification is  correct.
However, one thing is missing as MTBankFX has still not acquired a status of a registered forex broker. At the time the BCSE gave its approval for the technology solutions used by the broker, it said that MTBank intended to apply for authorization to do business on the OTC forex market. However, the broker is still not entered in the NBRB's register.
In Belarus, acquiring a registration with the central bank is the equivalent to acquiring an authorization or a license in other countries. Since March this year, the local central bank is required to maintain a register of all forex brokers operational in the country. Currently, there are six authorized forex brokers – Open Investments, Financial Company Forex Club, TeleTradeBel, FTM Brokers, Alpari Eurasia and Gerchik &Co.
MTBank is the first Belarusian bank to launch operations with partial foreign capital. It is one of the fastest growing banks in the country.
Source: MTBank