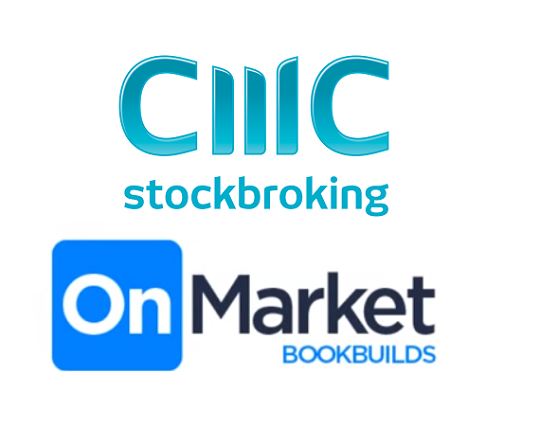 Do not invest more money than you can afford to lose.
Until recently, retail clients of online brokers were rarely able to access the primary market and take part in initial public offerings (IPOs) or other capital raisings (placements). Global Brokerage CMC Markets (LON: CMCX) now offers access to floats on the Australian Securities Exchange (ASX) via On-Market's BookBuild facility.
In response to the increasing investor demand for access to Initial Public Offerings (IPOs), CMC Markets PLC and OnMarkets BookBuilds (OMB) have entered into partnership to serve the needs of high net worth investors. The deal is the first of its kind and revolutionizes the markets. In fact, CMC Markets have integrated the OnMarket tool into their offering, setting up an IPO Centre within their online trading platform. So CMC clients can now view user-friendly IPO information and bid into these capital raisings. Shares are then allocated to their CMC Markets broking account, making it a very straightforward process.
An initiative from ASX and On-Market Book Builds, ASX BookBuild is the world's first exchange-hosted capital raising platform. This capital raising facility provides an alternative method for pricing and allocating new securities for IPOs and Placements, and can now be accessed through an existing stockbroking account with CMC Markets.
It seems that bidding for IPOs on the Australian Securities Exchange (ASX) is quite profitable, as the Second Quarter of 2016 IPO Report of OnMarket reveals that the 21 companies that listed on ASX in Q2 have delivered average gain of 33.5%.
CMC listed on the London Stock Exchange in February this year. Since then, we keep eye on the company's stock performance, along with the other FX brokers that have gone public in 2016. Earlier in June, CMC Markets also joined the mid-capitalized companies in LSE's FTSE 250 Index.
Established in the UK back in 1989, CMC Markets was the first company to launch an online FX trading platform in1996. Since then, it has evolved into one of the world's leading online CFD, FX and financial spread betting providers. CMC Markets also has an Australian branch and a number of subsidiary offices all around the world, including Australia, New Zealand and Canada.