The Cyprus Securities and Exchange Commission (CySEC) continues with the publication of its board decisions granting Cyprus investment licenses to new forex brokers by adding FXBFI Broker Financial Invest Ltd. to the licensees.
According to the publication, the decision was taken on September 20, but the license is not yet activated.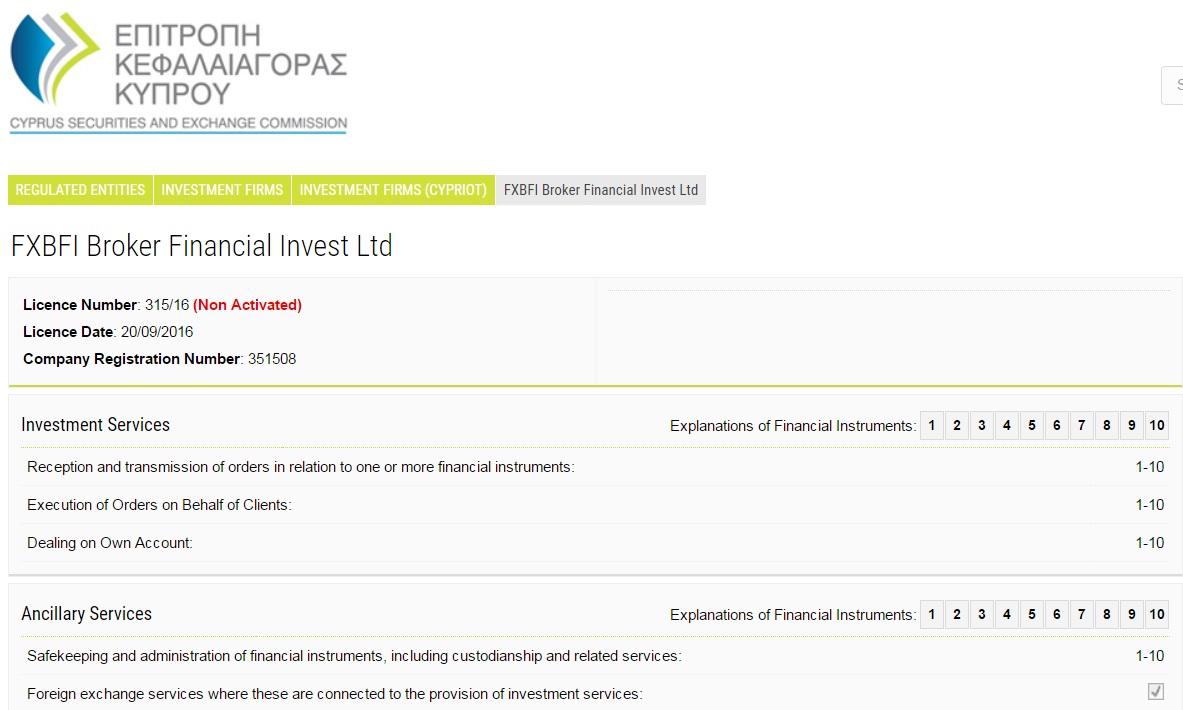 SMN could not find any information on the new broker, but it has permission to provide investment services such as reception and transmission of orders in relation to one or more financial instruments, execution of orders on behalf of Clients and investment advice, as well as safekeeping and administration of financial instruments, including custodianship and related services. CySEC allows FXBFI Broker Financial Invest Ltd. to also provide foreign exchange services where these are connected to the provision of investment services.
The Cyprus license means the company can provide its financial services in all 28 EU member states.
In the past several weeks the Cyprus regulator has also granted forex licenses to Stone Edge Capital and Royal Financial Trading.