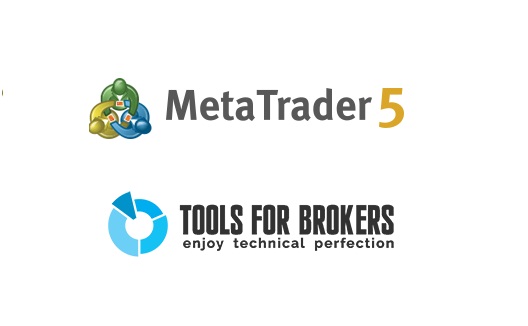 Tools for Brokers, a one-stop forex technology provider, has launched a set of institutional solutions for the MetaTrader 5 (MT5) multi-asset trading platform, the company said.
The set includes:
Bonus Manager for reducing risks by canceling credit bonuses in case of unfavorable conditions
Multi-Level Agent Commission for creating a hierarchical partnership system
PAMM for creating an asset management system on the server
Bridge Aggregator — the gateway for connecting multiple platforms (MetaTrader 4/5) to multiple liquidity providers
"Our company has an exceptionally positive experience of working with MetaTrader 5", said Aleksey Kutsenko, the founder and CEO of Tools for Brokers. "MetaQuotes Software has developed a brand new product featuring significant advantages in terms of convenience and functionality. I believe, MetaTrader 5 is a must for all brokers really planning for the future".
According to Tools for Brokers, MT5 lets the clients select between aggregate and hedging positions on their accounts, which provides more efficient work on several markets simultaneously: forex, CFDs and stocks and futures for example. Furthermore, the company notes, MT5, unlike its predecessor MT4 has a modular architecture which allows its components to be installed on various servers for improved performance and resilience. This also provides better performance against distributed denial-of-service (DDOS) attacks against broker servers.
In his statement Kutsenko also said that Tools for Brokers will focus its efforts in developing more additions and plug-ins for MT5. "Tools for Brokers is ready to provide any services related to the platform support and development of necessary solutions", Kutsenko added.
So far Tools for Brokers has been developing mostly MetaTrader 4 plugins for over 250 companies. Among its clients are FBS, ICM Capital, Tallinex, Admiral Markets, HY Markets, AFX Capital, etc.
The company has more than 80 products for customers in over 30 countries. The product sets include solutions for hedging and liquidity, bonus systems for clients, trade commissions and swaps, commissions for introducing brokers and partners, order execution, quotes and data feeds, MAM systems, regulatory reporting, server monitoring, etc. Tools for Brokers also provides solutions for binary options brokers.