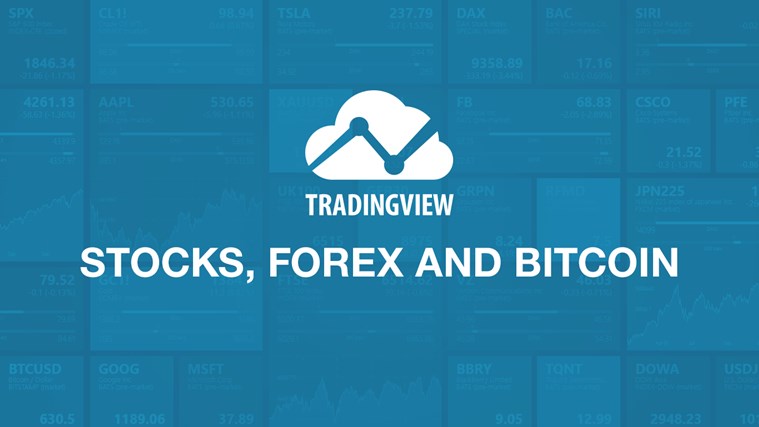 Do not invest more money than you can afford to lose.
TradingView, an online charting tool and a trading platform in onе, has released a new version of its Charting Library with an improved operations and with some slight changes in features. It now has responsive floating toolbars, an extended API, and updated translations, among others.
Following are the enhancements made to TradingView:
New Features:
Floating panels for Drawing Tools are now responsive. Mobile UX is optimized, it's now easier than ever to use charts on mobile devices
Added the "All" button to the timeframes at the bottom of the chart. You can now load all available history for a chart in one click.
Added a method to override indicator settings. You can now change default indicator settings at any time after widget creation.
Added an API to modify the symbol list in the Trading Platform. You can now add and remove symbols while you work
Translations to various languages were updated. Feel free to localize your charts completely
Fixes:
Issue with saving favorite bar sizes
Issue with the Drawing Tools settings override
Issue when the Search dialog appears after pressing the hotkeys even though it was disabled in the settings
Chart data reset method wasn't working
Browser would hang when large values were used for indicator length
Advance/Decline indicator lines wouldn't show sometimes
Issue when data for additional symbols and comparisons wasn't shown
The last time TradingView issued an update to its Charting Library was a quarter ago.
In addition, TradingView announced a partnership with the Rutgers University in New Jersey. The university will use the platform's charts in fincance classes and projects, providing access to students to the platform.
Rutgers University has some 69,000 students and 22,000 full and part-time faculty and staff, with more than 480,000 alumni worldwide.
"We are really glad to have the TradingView Charting Library in our advanced Investments Class (MBA) where students can build their own charting applications using the TradingView platform under my guidance," said Dr. Andrei Nikoforov, Assistant Professor of Finance. "Some of them, if not all, will go live," he noted.
"Partnering with large renowned educational institution is always exciting for us," said Stan Bokov, COO of TradingView. "Our mission has always been of helping people worldwide learn about the markets in an open and free fashion, and with the best tools."
TradingView is a web-based platform that uses HTML5 charts and work on all browsers and operating systems. It provides free access to data about a wide range of trading instruments, among which forex, Bitcoin, stocks, futures, all major indices, and contracts for difference (CFDs). The platform features customizable charts, basic and advanced ones alike, as well as more than 50 drawing tools that can be used for understanding and analyzing the financial markets.
It offers three subscription plans – Pro ($9.95/month), Pro+ ($19.95/month), and Premium ($39.95/month). It also offers a free usage of the services, but with limited accessibility.