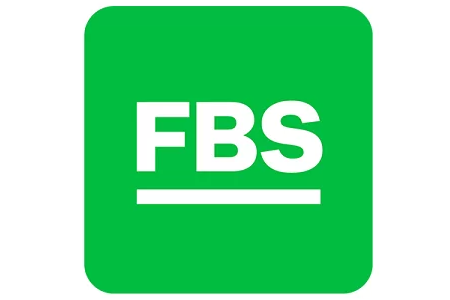 Recommended broker
Yes, FBS is the owner of more than 70 international awards – for Best Forex Trading Account 2018, Most Transparent Forex Broker 2018, Best Forex Broker Thailand 2022, Best Forex Broker in the Middle East 2019, Most Innovative Trading Platform Asia 2022, and on and on – but these cannot portray what FBS, what this institution of a broker stands for. The following review is just a formal way of introducing our readers to the broker. One must experience FBS firsthand in order to see the bigger picture.
REGULATION
FBS' regulatory situation can be a separate review by itself. The broker has enveloped itself with some superb licenses that make sure everything about it functions like a well oiled machine. The FBS brand operates under the following guises.
The EU branch, operate by Tradestone Limited, is fully regulated by CySEC, one of Europe's top regulatory authority. CySEC requires from all its brokers four major things, that if not covered cannot merit a license. The first thing is a constant minimum capital requirement of €730 000 guaranteeing financial stability. The second is client money segregation, meaning that all client funds are kept in bank accounts separate from the ones in which the broker's money is. Third, a complete adherence to the Markets in Financial Instruments Directive. And finally all CySEC brokers must offer their clients the  Investor Compensation Fund that covers all users by €20 000 if the broker should ever fall into insolvency.
The EU FBS has also been granted a UK temporary permissions regime for EEA companies. FBS can offer services in the UK, but these clients are not covered by the FCA Financial Services Compensation Scheme.
In Australia, FBS is operated under the trade name Intelligent Financial Markets Pty Ltd, a firm regulated by the Australian Securities and Investments Commission (ASIC). Much like the CySEC ASIC is also a very crucial regulator to the entire FX ecosystem with hundreds of individualized requirements for all its brokers. The one big difference is that there is no compensation fund.
The South African branch of FBS is TRADE STONE SA (PTY) LTD, regulated by the Financial Sector Conduct Authority (FSCA), arguably the best non-mainland FX regulator, and a huge impactor on the African trading industry. All SA regulated brokers must hold a physical office in the country's territory. All broker must posses a clean slate, gave sufficient money for any possible dept, and have to abide by industry standard requirements.
The broker also is regulated by Belize's IFSC, and is available to traders in Nigeria and Thailand, however this offshore license opens the door to FBS' seemingly endless options to many other nationals. Both Nigerian and Thai branches of FBS are held by FBS Markets Inc.
Interestingly, FBS has a branch in Indonesia that is regulated by the nation's very own overseer, the BAPPEBTI. As part of the agreement, FBS is physically present there, and the broker has had great success in building its image in this tropical nation, which has helped introduce the general populations to the many sides of FX trading.
FBS functions under three main domains: FBC.eu, FBS.com, and FBSAustralia.com.
Essentially, all offshore and non-EU branches of the broker operate under the FBS.com domain, which has its own trading and payment benefits that we will cover in the following sections. The only exception is the Australian branch of the broker, which has its own domain (also covered in the review).
TRADING CONDITIONS
FBS offers the most popular and most commonly traded financial instruments, categorized as forex currency pairs, commodities, energies, metals, stocks, indices, and cryptocurrencies. All branches of FBS come readily available with demo accounts, used to familiarize oneself with the ins and outs of the broker.
FBS.eu
In the European Union, the leverage has been capped at 1:30 for a long time in order to curb risky investments. The decree to do so was issued by ESMA, which is the Union's financial regulator. However, it is possible to apply and get approved for a Pro user status that allows, in the case of FBS .com and FBS Australia, a leverage cap of 1:500.
FBS.eu offers 4 separate account types. These are the Standard and Cent Accounts that come with a minimum floating spread of 1 pips and a leverage cap of 1:30.
There's the Crypto Account, designed specifically for crypto traders, with a 1 pips spread on average, and a common low leverage value at 1:2.
Lastly, we have the niche Islamic Account, essentially offering a no swap fee and interest-free rates on overnight positions to practitioners of the faith. The leverage here is capped at 1:30, and the floating average spread is 1 pip.
FBS.com
There is no leverage lock here, considering that FBS.com is technically an offshore branch of the FBS family. The 6 account types all offer an order of magnitude higher and riskier leverage values than in the EU counterpart or its Aussie one.
The Standard Account comes with a 1:1000 leverage cap, and a floating minimum spread at 0.5 pips.
The ECN Account starts at 1 pip with a $6 commission, which, when applied, adds an additional o.6 points to the 1 pip spread. The leverage here is capped at 1:500. Usually, the ECN account is directed at knowledgeable users who's level of expertise is higher than that of the common trader. Basically, the ECN account allows the client to trade without an intermediary, and his or her actions have an, albeit miniscule, effect on the overall market prices.
The Cent account – beginners account without too much risk- offers a floating 1 pip spread minimum, with a high leverage value maxed out at 1:1000.
Micro account, again for curbing risks, allows micro lots trading. Not only is the risk inherently lower, but the client will have more resources to spare to advance his or her trading proficiency. The leverage here is capped at 1:3000; this allows the user to deposit very low but still trade in large amounts.
The Zero Spread account has a $20 commissions applied to its default 0 pip spread, adding 2 pips to the zero. The leverage is capped at 1:3000. This account type is recommended for professionals only.
The Crypto account comes with a floating 1 pip spread, and a 1:5 leverage cap as is expected from cryptos. There is a 0.05% fee for opening and 0.05% fee for closing positions.
FBSAustralia.com
Australia followed the example set by ESMA and greatly reduces its leverages. Now all Aussie brokers cannot offer leverages higher than 1:30, unless the individual user qualifies for the Pro status. The cap for Pros is 1:500. FBSAustralia.com has 3 accounts to offer.
The Standard account offers a floating spread from 0.7 pips, and a leverage cap of 1:30.
The Cent Account, a popular beginner's choice, starts at 0.6 pips, and its leverage is capped at 1:30.
The Ultra Account is for advanced users. The o pip cost of trade is commissioned by $6 per standard lot. The leverage here is also capped at 1:30.
In order to categorize as a Pro, a user must pass a so-called "advanced survey" or questionnaires pertaining to both knowledge and personal status. The client must be ready to trade with larger amounts of money, take riskier trading routes, and also prove to be financially stable at all times.
FBS applies the common trading fees, including swap fees, overnight fees, currency exchange fees, order execution costs, and other standardized commissions that all legitimate brokers stand by.
TRADING PLATFORM
FBS offers the MT4 and MT5 across all its branches.
The MT4 is the classic FX trading software, a staple for the history books, that no one can go wrong with. It has stood the test of time, and to see it being offered by FBS is exhilarating. The MT4 comes with a superb charting package, technical analyses tools only second to the MT5, multiple time frames, multiple indicators, EAs, back testing capabilities, one-click trading, and tons more.
The MT5 goes way and above what the MT4 does, and improves on almost every aspect, which seemed impossible at the time, but here we are, with recent numbers revealing that the MT5 has surpassed its predecessor in terms of trading volume.
FBS.eu and FBS.com offer the FBS Trader, a very user friendly and smart handheld device-based app that allows for trading on the go. The FBS Trader seems like a very good alternative to either the MT4 and MT5, and has been promoted as such. Users can use it to manage multiple accounts at the same time, can perform trading and other activities in real time, has an incredibly easy learning curve, and a 24/7 support team to help you. This is just a taste of what the FBS Trader offers. It is available only on Android and Apple mobiles devices.
Additionally, all branches of FBS offer very helpful trading tools including an economic calendar – used to pinpoint major economic events as well as acting like a personal pad for managing trades; a trader's calculator – to calculate margin requirement, the size of lots, and basically anything that has got to do with trading; and currency converter for quick and easy currency conversions.
FBS.eu
The MT4 and MT5 are available on Android, Windows, as a Web Trader, and Apple macOS devices.
The FBS Trader is also available.
FBS.com
Both the MT4 and MT5 are available on all devices, including Android and iOS, desktop for Windows and Mac.
FBS.com also allows its users access to a new feature called the MT4 Multiterminal, allowing for multiple account management from one terminal. It bears the same visual aesthetic as the MT4, but is made more convenient for more-than-one account management, on top of having other functions such as one click trading, pending order controls, live news, and more.
FBSAustralia.com
The MT4 and MT5 here are available for macOS, Windows, and as Web Trader versions.
DEPOSIT AND WITHDRAW
FBS.eu
FBS.eu allows for VISA and MasterCard deposits through Cardpay e-wallet processing, Maestro, Wire Transfer, Skrill, RAPID Transfer, and Neteller. There are no deposit fees, only banking fees from the bank itself. FBS.eu accepts only EU deposits, all of which are instant except for bank deposit which can take between 3 to 4 days.
The Standard account minimum deposit is $100, the Cent account minimum is $10, Crypto accounts can take as low as $1, and the islamic account minimum deposit is somewhere in the ballpark of between $1 and $10.
The same payment methods are used for withdrawals. The processing time ranges between 15 to 20 minutes, to 48 hours.
All withdrawals are charged with a 5% fee if the user has not done any trading prior to submitting a withdrawal request.
FBS.com
The available payment methods with FBS.com are VISA, Neteller, SticPay, bank transfer, Skrill, and PerfectMoney. The broker accepts payments in either EUR or USD.
For deposits, there is a system fee for PerfectMoney-made investments. It takes up to 2 hours for bank cards, and all the rest are instant transactions.
The Standard Account minimum deposit is $100, the Cent Account requirement is $1, the Micro is $5, for the ECN it's $1000, the Zero Spread Account requires $500, and to unlock the Crypto Account you need only deposit $1.
The same methods are used for withdrawing. There is a $1 VISA withdrawal fee, 2% for Neteller (min $1, max $30), 1% + 0.32$ commission for Skrill, and 0,50% commission for PerfectMoney.
Withdrawal take up to 2 days for all methods except banking methods, which can take up to 7 days.
FBSAustralia.com
This branch of the broker allows for VISA, MasterCard, bank transfer, Skrill, and Neteller deposits. The base account currencies are AUD, USD, and EUR. The only commissions are those issued by the baking systems. It takes up to 20 minutes for a deposit to get processed.
The minimum deposit on all accounts is $50
Withdrawals are processed using the same payment methods as above. They are processed in 2 days, on average. VISA and MasterCard withdrawals are charged $0.5, the banking fees depend on the bank, the commission for Skrill withdrawals is between 3,99-4,99%, and Neteller withdrawals are charged with 4.99%.
BONUSES AND EXTRAS
FBS and its branches go hard on bonuses and extra content, that goes well beyond the value of most brokers. The impressive array of offers here is testament to the broker's dedication to providing as much content as it physically can but never crossing that fine line between the acceptable and the overburdening.
FBS.eu
Bonuses are not allowed in Europe, and on many other mainland FX jurisdictions. But Instead of closing the book there, FBS.eu actually offers a great surrogate piece of content, the FBS — Mobile Personal Area. This is a mobile app that basically acts as the entire broker in your hands, made simple and user-friendly for any mobile device. The client can easily login to his or her account, can see the amount of balance left in an account, can manage all sorts of settings, can be used for deposits and withdrawals, and it's all reflected in the user's main account.
FBS.com
Now here is where things get interesting. FBS.com offers a whole new world to traders by means of a ton of bonus content, all available at the user's own leisure.
First off, we have the classic 100% Deposit Bonus, which doubles the deposit, giving the client more funds to trade with. The bonus is activated upon request. Terms and conditions apply.
The Level Up Bonus, grant users with a first wave of $70 in the brokers user area, and then another $70 if one accesses the FBS Personal Area app! The client needs only confirm his or her email address. Terms and conditions apply.
FBS Traders Parties is a social initiative led by the broker, expressed in big social dining and luxurious conferences, where traders get to mingle, exchange trading advice, get to know fellow FBS users, and party. Previous ones include major catered events in Cairo, Bangkok, and Kuala Lumpur.
The Cashback bonus allows users to be paid $15 per every standard lot trade, even for losing orders, i.e trades that did not go ones way. The more you trade, the more money will be accumulated. Terms and conditions apply.
There is also the classic Loyalty Program. Users build points and advance in tiers whilst trading. The Loyalty status grows, and the higher the level the more exciting the rewards, which include cash, personal coaching lessons, souvenirs, and luxurious items.
But that's not all. There is also the FBS League, a bimonthly demo contest offering cash money as its top prizes. A client can compete either solo or as part of a team. Rewards depend on the place you take, ranging from $450 to $50.
VIP Analytics are daily market reports, tips, insights, and exclusive details on the market, easily boosting your trading and you general interest in the market industry as a whole. Users just need to reach a total deposit over $500 to get onboarded.
Finally, we have the FBS IB Program, or the Introduction Broker Program. Here users refer other to the broker's platform, earning commissions as these referrals gradually trade. 
FBSAustralia.com
FBSAustralia.com, just like the EU version, does not offer bonuses, because ASIC has blocked these.
EXTRAS
It's not over yet. FBS has more up its sleeve, and it's just as helpful as it can get.
Forex News is available for the most recent market developments that can easily turn a trading strategy over.
Daily Market Analysis grants users deep technical FX and commodities analysis, for a better understanding of these instruments and their place in the market.
Forex TV is a live news feed covering FX basics as well as trends and important developments in the FX sphere.
The Forex Education tab is a thing of its own, and can easily be a separate website altogether. Its aim is to offer clients all they will ever need to know about trading, structured in separate learning strategies and tools.
These strategies include a forex guidebook covering all things to know about trading and the industry, webinars, video lessons, and a glossary of all FX related terms.
FBS.eu even includes structured courses for all levels, where the client starts from the bottom, as in the simplest level, and builds his way up to more advanced material.
Note that only FBS.com and FBS.eu include video lessons.
CONCLUSION
Do not mistake the conclusion as an end point to FBS' capabilities. The orbit of visible features that FBS presides over goes beyond the horizon, and into the exciting and unexpected, where only few dare look, whereas FBS boldly marches on. One can only dare wonder where FBS is headed next to.