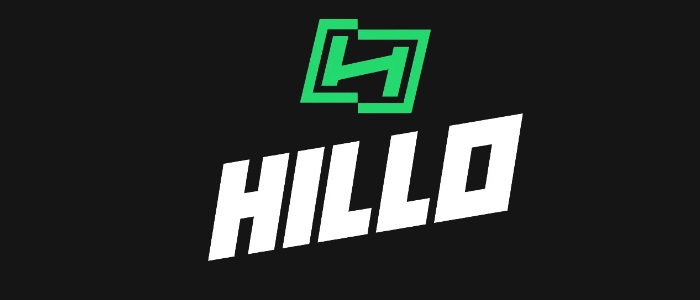 Don't gamble with money you cannot afford to lose
Coming into Hillo Casino we did not have high hopes, just based on the looks of the casino. In our experience, first looks with online casinos are more often that not prophetic. And Hillo Casino is just one example. We never expected anything good out form it, and it's what we got. Never did the casino give us reason to gasp. Read the review to see what we found out about Hillo Casino, and why the platform is not really worth it.
BONUSES
Casino Cashback Bonus of 15%: This seems to be a daily cashback bonus, but unfortunately not much details have been disclosed, making the promotion quite mysterious. We learn that there is a 10x wagering requirement for the cashback amount, meaning that the user has to complete this before withdrawing the actual cashback. The bonus and its terms and conditions can be amended or canceled at any time by the casino.
One Spin To Win Casino Bonus: There is a cash prize of €3300 that is available each week, The client is granted a free spin that can win him the prize. You would need to log in between the times of 20:00 and 23:59 CET every Tuesday, Thursday, and Friday to try your luck out. However, to be able to partake here you would need to have made at least one deposit in the last 30 days. The prize is divided to the top winners, with the one in first place getting €500 in bonus money, meaning money that can only be played with. There is also a 20x wagering requirement attached to the prize money  that has to be completed within 7 days. The maximum wining from the bonus is €5000.
Tournaments: At the time of writing this there are two active tournaments, by third party providers. The way they were placed one would think that there were the highlight of the casino, but the truth is that these tournaments can be founds in literally hundreds of other casinos. And the fact that there are no enticing bonus packages is another reason why these tournaments, on their ow, are not a good reason to invest here.
It's obvious that there isn't any variety here with the bonuses. And even if the One Spin To Win Casino Bonus is enticing, it certainly isn't enough. Players looking for bonus play won't find it here.
LICENSE
Hillo Casino is a brand owned by Njord Ventures BV, which is a company registered in Curacao, and functioning under those local laws. Njord Ventures BV is licensed by the Government of Curacao under license 8048/JAZ, which is actually the Antillephone license, the best of the 4 active license types in Curacao. All payments are managed and serviced by Njord Vantage Services LTD.
So far so good, but where's the license? Where's the proof of it? As of yet, Hillo Casino is still to include the license on its website. There was no seal, meaning that the actual license was nowhere to be found. What makes this situation even worse is that Government of Curacao has made it near impossible for anyone to check the licensing status of a company. Currently there's no way to check if this casino is license, and no matter how many times it reassures is, we won't be 100% on board if there's no proof.
This is not acceptable behavior in any way, since to deceive users in such a way is a sign of illegitimacy. But, in reality there is a chance that the casino is actually regulated in Curacao, meaning that it could bring about a legit experience, albeit quite shallow and restrained. So what does a Curacao license entail?
Well for one, security. It may not seem like a priority but you would be very wrong. Security and safety are the number one concern with the regulator and they make no excuses whatsoever. The same can be said about the fairness of gameplay, wherein all games are based on luck guaranteed by the random number generator software that is ubiquitous in the industry. Then of course there's the issue of the gambling addition, which is a serious issue that the license issuers take seriously, taking the necessary measure to combat. There's of curse tons more measures taken to make sure each player is safe and sound.
Of course, unregulated casinos are riskier than regulated ones, that much is pretty obvious. However, the lack of a license brings about a different attitude to what many people might expect. The fact is that, if Hillo Casino turns out to be unregulated, that does not automatically mean that it should be avoided at all cost! With online casinos the lack of license just means that the casino has more freedom to take rushed decisions without telling the player. And yes, this can create some troubling situations for clients, with payment delays, unavailable bonuses, issues with games, etc. But the casino will never turn full scam mode and steal your money, like your average online fraud.
DEPOSIT AND WITHDRAWAL
There was no payment information, structured we mean, that on the end we got little info. We are referring to the payment methods that are not revealed. We know that credit cards, debit cards, and bank transfers are available. In fact the casino encourages the player to contact the support team and enquire about the available payment methods. So, the payment methods can essentially be anything. There also may be cryptocurrencies as a payment means.
The only other thing that we learn is that the minimum deposit and withdrawal amounts are €20.
There is supposedly a withdrawal fee charged by the casino that has not been revealed, making this an unacceptable clause and something to really look out for. The mark of the unprofessional casino is exactly these types of clauses, that reveal something serious without giving it any further details.
On top of this mystery fee, we have the common payment system fees and currency conversion commissions. These are standard fees and depended on many factors like current client jurisdiction, chosen payment method, and more.
Before withdra2ing you have to make sure that you have completed a 1x deposit rollover. This has to do with the AML laws. The casino does not say what the consequences of not completing the deposit play through requirements are. Usually it's either a fee or a blocked withdrawal request.
The dormant account clause is classic. If a player has not logged in for more than 12 months the casino will launch a €10 fee per month until the player reactivates his account or the account balance goes to zero.
Overall, the situation with the payment details is rather cryptic and unsure of itself. It may be risky to invest here only because of the unsure payment details.
GAMES AND GAME SUPPLIERS
Unfortunately, Hillo Casino is not able to impress us with the gaming situation, and what we have on our hands is a sub par gaming collection that seems big at first but is actually lackluster at best. There was not much of an organization here, only an attempt at being organized which ultimately fails.
The slots section is divided into different slot types, such as Megaways, Bonus Buy, Multipliers, etc.. but there are no filters for themes which could have been helpful. As for the games themselves, the overall feeling we got was that there weren't nearly enough, with the biggest names being Twilight Princess, Big Bass Crash, Rainbow Reels, Book of Tut, Fortunes of Aztec, Frozen Tropics, Sweet Bonanza, Wild Wild Riches Megaways, Buffalo King Megaways, and more. Overall, we did not really find this to be that impressive.
Then there was the live games section. Here we have Roulette, Baccarat, Blackjack, Andar Bahar, Spin the Wheel, and some limited versions of these games. It definitely is not the best collections, and it quite limited in all honesty. There are some non-live versions of these, but it's still limited and not really worth it.
And that's all there is to it. This is definitely a poor collection of games, and we fail to see how Hillo Casino will ever be part of the competition seeing as it barely holds up. To put it mildly, there are better choices out there, and the games here aren't impressive. The casino could have made a better efforts, at the very least on the organization side or even the presentation one. These are small details but crucial for a smoother user experience. Then there's the sportsbook, which at times is a sheer get of out jail free card; we've seen many casinos redeemed by the presence of sportsbooks.
CONCLUSION
So, the only good thing about the casino is that it is regulated. Or is it? It's in this question that the true nature of Hillo Casino is. It creates the illusion of fullness, but delivers less than 10% on its promises. At the end of the day, we have a casino with lackluster bonuses, a games collection that is shallow, and a regulatory status that is ambiguous at best.