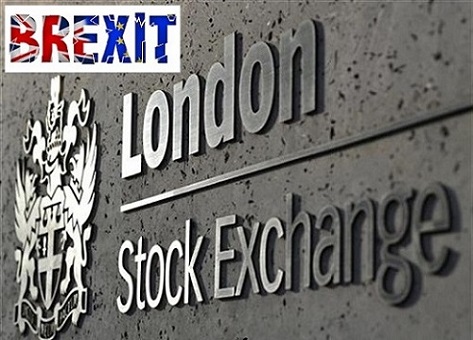 Do not invest more money than you can afford to lose.
On 23 June the United Kingdom voted to leave the European Union, and this historic turn shook the world and the global markets. Stocks in Europe tumbled and so did the share prices of biggest forex brokers, listed on the London Stock Exchange (LSE). Less than a week after the UK vote, however, the stock prices of Plus500 (LON:PLUS) recovered, surging through the level it closed at last Thursday by more than 3%.
We tracked down the post-Brexit stock price performance of the largest FX brokers, listed on the LSE, as they are among the most severely affected by the latest events. Here are the figures:
Jun 23
(market close)
Jun 24
(market close)
Change %
Jun 29
(market close)
Change % from Jun 23
Market Cap,
Jun 29
IG Group
836.00
807.00
-3.5
795.00
-4.9
2.91B
CMC Markets
274.90
268.70
-2.2
261.60
-4.8
753.21M
Plus500
622.00
599.50
-3.6
642.00
3.2
735.22M
Actually, the fast recovery of Plus500 comes as no surprise, as the UK-based forex and CFD brokerage announced earlier this week it was not adversely affected by the Brexit related extreme volatility. What is more, the broker set a number of significant records on post-Brexit Friday: Highest number of signups (17 000) and new customers (1600) in a single day.
Meanwhile, UK forex and spread betting broker CMC Markets (LON:CMCX), which is in the FTSE 250 index, is still struggling with the Brexit aftermath. Its shares lost nearly 5% of their value and stood at GBP 2.61 per share at market close on June 29, with a total market capitalization of GBP 753.21M million. In fact, CMC`s founder and majority owner Peter Cruddas, who supported the Leave campaign, suffered a far more painful blow, losing a total of GBP 30 million as of Wednesday.
Although losing 3.5% of its stock price in the immediate aftermath of the Brexit news hitting, and nearly 5% as of June 29, IG Group (LON:IGG) remained the largest FX broker in terms of market capitalization, as it currently amounts to GBP 2.91 billion (or $3.91 billion). However, in the last three days, one can spot a clear upward trend in the group`s stocks.
Chris Beauchamp, senior market analyst at IG, told Reuters he was optimistic: "The plethora of bargains on offer, plus a welcome period of calm in the UK/EU relationship has provided the opportunity for markets to recover in impressive fashion."
Earlier this month IG launched its Brexit barometer, based on the trades in the political binaries on the outcome of the vote. IG was also one of the numerous forex brokers to temporarily hike the margin requirements on some of its instruments, in order to minimize the risk from the extreme market volatility surrounding the referendum and its uncertain outcome.