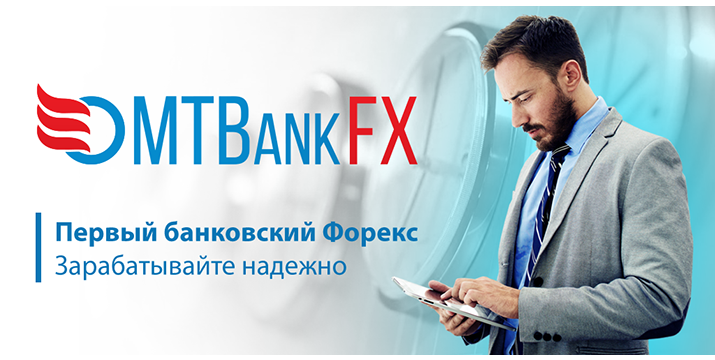 MTBankFX, the forex broker arm of Belarus-based lender MTBank, said on Monday it has released an updated version of its proprietary self-branded trading platform for live trading a, with which it introduces alarm rates option, among other things. The new feature emits a beep and displays a message when it reaches a predetermined level price.
The broker noted that the old version of the platform is still available. Traders can choose themselves whether to use the new or the old version.
The new version of the platform has a number of other enhancements, as well. Following are the upgrades available with the new MTBankFX platform:
added new time frames (periods) with options to customize the time interval
added 30 built-in indicators available in the Navigator section which could easily be added to a chart using the mouse
current spread of a currency pair and daily price changes are displayed
action system notifications are displayed as text on a blue background in the lower right corner of the screen
new dark theme adds possibility to choose between two platforms styles
ability to change the scale (100%, 110%, 125%, 150%)
ability to change the color mode of buying and selling buttons (different shades of green and orange are available)
option to select the volume of an opening position
improved system to display the depth of market and pending orders menu
added sorting filter and a daily change of tools
option to add an additional tool to the chart by pressing the Ctrl key and dragging it to create an open schedule with another instrument
a new style of the indicator as a histogram
value of pending orders Stop Loss and Take Profit can be changed by double-clicking on the appropriate box
possibility to write a request to the Support section of the Help MTBankFX
MTBankFX commenced operations in mid-July this year. With its launch, MTBank became the first bank to offer forex trading services in Belarus. The broker uses the electronic communication network (ECN) technology of Swiss forex bank and broker Dukascopy Bank.