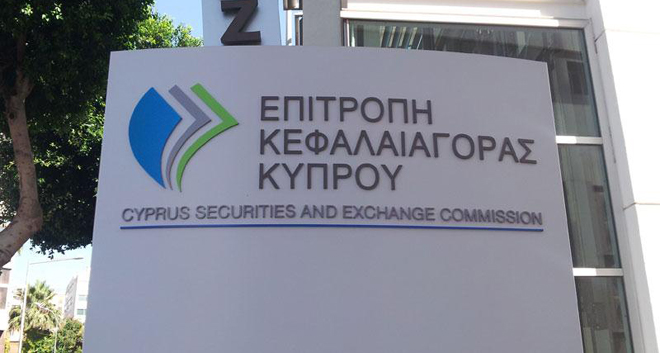 Do not invest more money than you can afford to lose.
The Cyprus Securities and Exchange Commission (CySEC) published a series of board decisions to penalize seven employees of the CommexFX forex broker. The total sum of the fines imposed on them amounts to the spectacular €400 000, plus prohibition in the exercise of professional activity for the worst offenders.
Most lightly got off Savvas Rigas, internal auditor of the company, Executive Director, Anastasios Yiapanis and Vladimiros Germanos, CFO, who were fined €20 000 each.
Abdel Rahman Alimari, shareholder of CommexFX, was fined €200 000 and was banned from exercising professional activities related to the financial sector for a period of ten years. Amr Jamal Mohamed Hendawi (relevant person to CommexFX Ltd) and  Mohab Mohamed Taghian Radwn (relevant person to CommexFX Ltd) got fined €50 000 each. Both were also prohibited from working in the financial sector for five years. According to CySEC those three individuals are "not fit and proper to perform any function relating to regulated activities as they individually and collectively, and particularly in relation to the identified failings at the Company, pose a significant threat to investor protection."
Stavros Hadjikyriacou, director of CommexFX, was fined €45 000.
"CommexFX has persistently violated the laws we have in place to protect investors. The multiple fines imposed on the Company's directors, and the ban of three directors from regulated activities concludes CySEC's twoyear investigation into the Company's failings, and follows the withdrawal of its license to perform any regulated activities in 2016. The initiation of the Investor Compensation Fund in May 2017 will ensure the swift remediation of any and all withdrawal of retail client's monies, up to €20,000 each, in line with CySEC's commitment to limit consumer detriment", said Demetra Kalogerou, Chair of the CySEC. "CySEC will not hesitate to pursue regulatory action against current or former directors should they or their licensed company be found to be in violation of the legislation we consistently enforce."
According to the notices, the decisions were taken back in February, but are announced on June 8. The fines for each employee of the ill-fated broker are cumulative for a wide number of violations of the Investment Services and Activities and Regulated Markets Law and the directive for the Authorisation and Operating Conditions of CIFs. Among them are failure to safeguard clients' money, embezzlement, providing of misleading information,
CommexFX has been in trouble with CySEC for some time. This resulted in several fines and ultimately escalated to the delicensing of the broker, announced earlier this year.
Recently CySEC started the procedure for compensating the broker's clients.