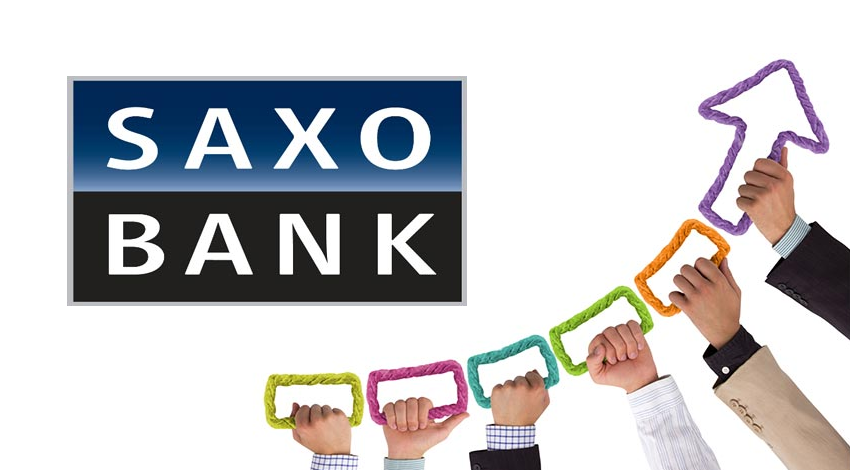 RECOMMENDED FOREX BROKERS
Do not invest more money than you can afford to lose.
Saxo Bank, a Danish bank specialized in providing online trading services, moved ahead of US forex broker Gain Capital in terms of retail trading volume for April 2016, becoming the third by highest values, according to the two companies' monthly trading metrics reports. Even with a slight difference, Saxo Bank's volume of $260 billion in April outperformed that of its peer, which has been seeing continuous drop in the past months.
Compared to the past couple of months, this was the only change in ranking in April's trading volume metrics of the leading forex brokers. GMO Click Securities, part of Japanese brokerage group GMO Click Holdings, continues to top the ranking with a volume of JPY 103.3 trillion, or about $950.9 billion. Although its volume has been declining, the Japanese broker has a steady lead over the second in the list – US leader Forex Capital Markets, or FXCM, which had a trading volume of $287 billion in April.
The statistics is based on the latest reports of the key market players and does not include the metrics of UK forex brokers, including IG Group, Plus500, CMC Markets, Oanda, among others, since they do not publish such data. Japan's Monex Group also provided no trading volume data, despite publishing such in the past.
Saxo Bank was the only broker to post an increase in trading volume in April, even a slight one, compared to both March and April a year earlier. The rest of the brokers saw a drop of 1%-16% over the month and 6%-33.4% on an annual basis.
Retail forex accounts

Retail forex trading volume

April 2016

March 2016

m/m change

April 2016

March 2016

m/m change

y/y change

438,762

436,199

+0.6%

$950.9 bn
(JPY 103.3 tn)

$1.0 tn
(JPY 108.85 tn)

-5.1%

N/A

176,812*

175,736*

+1%

$287 bn

$291 bn

-1%

-6%

N/A

N/A

N/A

$260 bn

$254 bn

+2.4%

+17%

140,286*

136,559*

+2.7%

$255.8 bn

$266.7 bn

-5%

-33.4%

25,967**

33,449**

-22.4%

$165.6 bn

$197.9 bn

-16%

-21.5%

FX Prime

168,938

168,449

+0.3%

$64.4 bn
(JPY7.0 tn)

$70.9 bn
(JPY 7.7 tn)

-9.4%

N/A

N/A

N/A

N/A

N/A

$28.3 bn

N/A

N/A
*indicates active accounts
** indicates new accounts
Meanwhile, some other brokers that offer forex, but specialize in stocks and futures as well,  posted daily average revenue trades (DARTs), or the daily number of transactions that generate revenue, for last month, instead of trading volumes. They kept their ranking, with US broker Interactive Brokers being the one with the highest DARTs of 662,000 in April, despite posting a monthly increase of just 1%. The broker was the only one to post an annual growth of 5%. Meanwhile, Monex Inc., part of Monex Group, posted the highest monthly increase in DARTs of 7.6%.
| | | | |
| --- | --- | --- | --- |
| Broker | DARTS | m/m change | y/y change |
| | 662,000 | +1% | +5% |
| Monex Group | 299,629 | +3.9% | -5.8% |
| Monex Inc. | 189,416 | +7.6% | -2.8% |
| TradeStation Group | 110,929 | -1.6% | -10% |
($=108.64 Japanese yen)