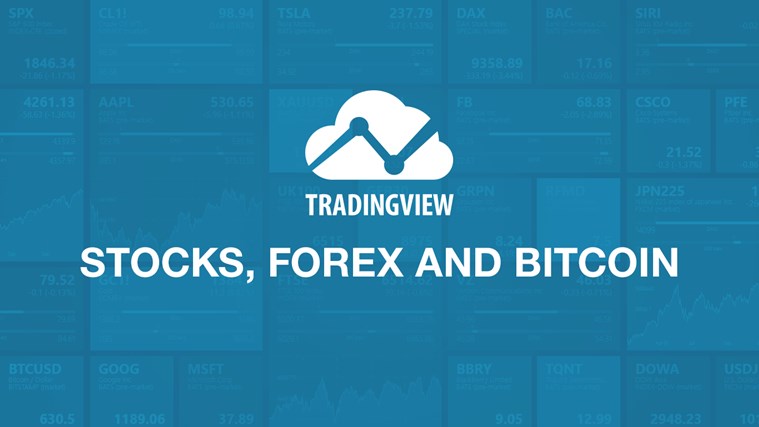 Do not invest more money than you can afford to lose.
The TradingView financial charting tool and trading platform has added new shortcuts that improve the users' interaction with charts.
The improvements allow cloning a graphical object by pointing the mouse cursor on a drawn object and dragging it, while holding the CTRL key. Making a circle out of an ellipse is done by selecting the Ellipse option on the drawing toolbar, putting its first point on chart and defining a second point do define the diameter of the circle, while pressing the SHIFT key. Similarly, users can make a square out of a rectangle by selecting the Rectangle tool from the drawing toolbar and putting two points to define the diagonal of the square.
There is also a shortcut for drawing a multiple of a 45 degrees angle, working with the Trend Line, Trend Angle, Disjoint Angle, Flat Top/Bottom, Ray, Parallel Channel charts. It is done by selecting a trend object on the drawing toolbar, for example a Trend Line, putting a first point on chart and, while holding the SHIFT key, move to cursor to choose an angle.
Recently TradingView has expanded its offering by adding real-time data from the London Stock Exchange, two leading Indian stock exchanges and the Poloniex bitcoin exchange. It has also allowed second-based timeframes and has started a partnership with Oanda.
TradingView is one of the major providers of charting tools and real-time market data. It offers a wide array of features, drawing tools, technical indicators, technical analysis tools, etc. It also provides a trading platform, used by more than 1 million active traders who use the social trading tools to share and discuss ideas and strategies. TradingView offers charting widgets for embedding free real-time quoting and charts, free charting library, front-end trading terminal and publishing and social tools.