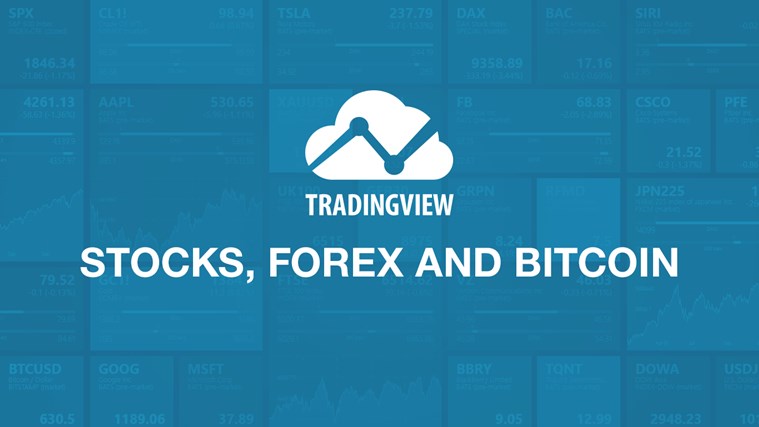 Do not invest more money than you can afford to lose.
TradingView, a retail charting tool and a trading platform in one, said on Thursday it has released a one-click access to alerts and orders. The new feature allows users to place a limit/stop order or a crossing type alert at specific price in a single click.  
Traders can use TradingView's tools to get real-time information, market news and insights. TradingView defines itself as an advanced financial visualization platform where investors can share trade ideas or browse others' ideas and learn from more experienced traders.
TradingView features customizable charts, basic and advanced ones alike, as well as more than 50 drawing tools that can be used for understanding and analyzing the financial markets. It is web-based and uses HTML5 charts. Its charts work on all browser and operating systems.
The platform provides free access to a wide range of trading instruments, among which forex, Bitcoin, stocks, futures, all major indices, and contracts for difference (CFDs). In April, it started offering real-time and intraday data from India's National Stock Exchange (NSE) and the Bombay Stock Exchange (BSE), shortly after expanding its offering from the London Stock Exchange (LSE), in addition to live data from bitcoin exchanges with Poloniex.
The company has been expanding its offering and intends to introduce more improvements in the near future. Recently, TradingView added shortcuts to different charts features. Prior to that, the platform started offering timeframes for a desired time set in seconds and released several new tools for symbols from NASDAQ, AMEX, and NYSE exchanges. One of the key enhancement the company saw this year is that its products became available in a mobile version after it integrated TradingTicket's TradeIt mobile technology into its real-time chart components.
Source: TradingView